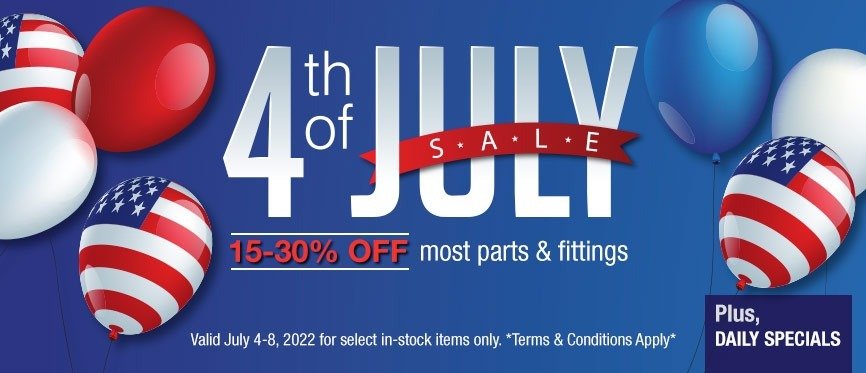 Glacier Tanks Fourth of July Sale
Sale Terms & Conditions:
Valid Dates: 7/4/2022 12:00 AM - 7/8/2022 11:59 PM Pacific Standard Time
Select Product 15% to 30% off all week.
Daily Deals
July 4th 25% off Glacier Tanks in Stock Clamps and Carb Stones.
July 5th 40% Off Select in Stock products
July 6th 10% Off JMPV & 5% Off brewing vessels
July 7th 25% Off Import Gaskets & 10% off Rubber fab and Direct Rubber gaskets
July 8th 25% Off Glacier Tanks in Stock Valves
Offer is not retroactive for orders placed prior to receiving the offer.

Prices valid only on select items (noted with green "Add Sale Item" button)

No cash value.