Hot Liquor Tanks
Electric, Gas w/ Herms Coil, and Insulated Commercial Hot Liquor Tanks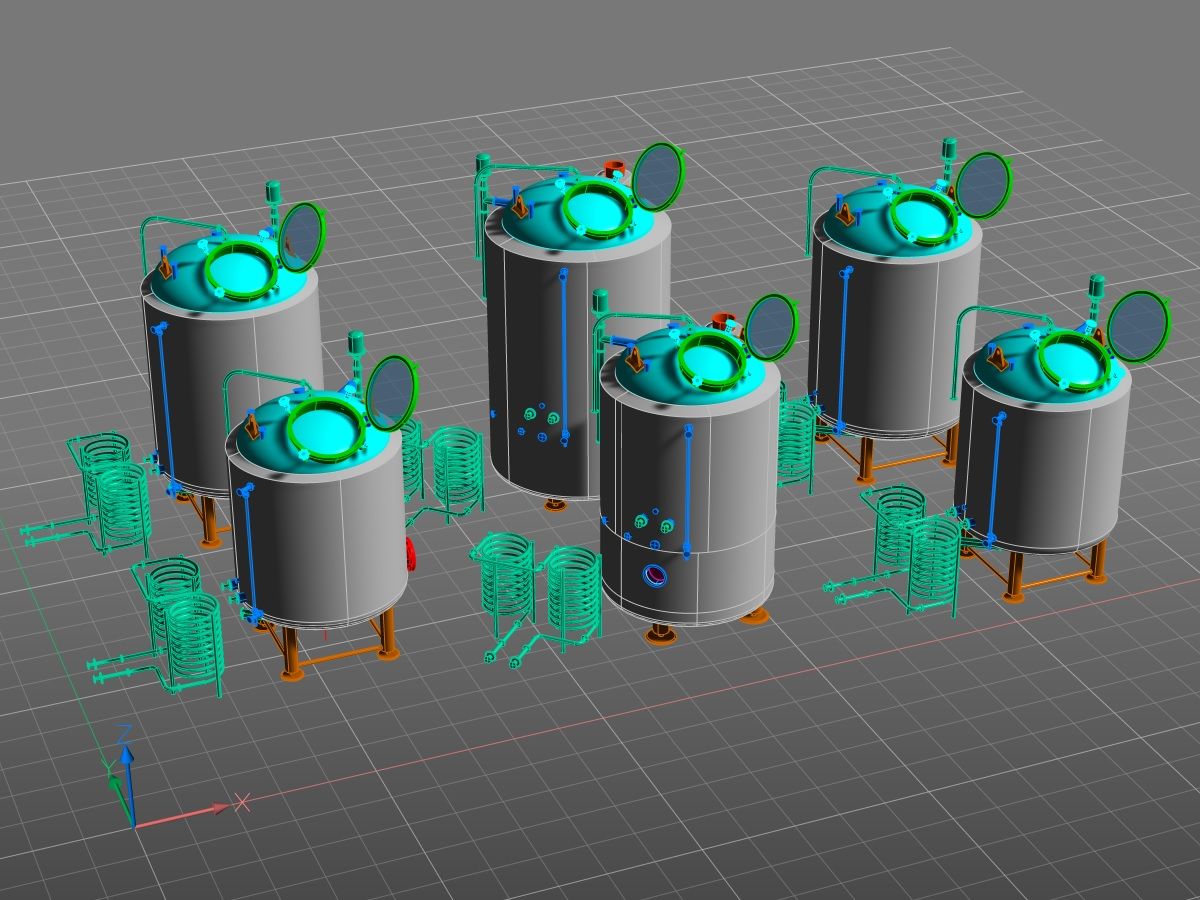 Hot Liquor Tanks
Glacier Tanks hot liquor tanks are available from 3 barrel to 50+ barrels which is ideal for craft brewers to commercial breweries, and a wide range of beverages and industries. All hot liquor tanks are constructed from food grade stainless steel SS304 with a 3-4 mm thickness, an interior sanitary finish with exterior side walls in a #4 dairy finish. Each liquor tank has a closed top with removable lid and closed dish top for steam. All liquor tanks come standard with 25% head space on top of working volume, and our 1 year warranty. Our liquor tanks are beautifully designed for the discriminating brewer and loaded with many standard features that provide commercial brewery functionality for all brewers alike. Please see Specifications for additional upgrade options and information.
25% head space
1 Year Warranty
Minimum 3mm thick stainless steel body
Minimum 4mm stainless steel bottom
Adjustable legs with oversize feet
Flat, hinged lid
Closed, Perlite insulated firebox designed for Midco Burner
Fully Perlite insulated tank body with 2" clad layer SS304
HERMS coil included (Up to 10 BBL)
Sight level valves with borosilicate tube
2" drain
Sprayball for CIP
Valves, clamps, gaskets, thermometer, thermowell included
Return Policy
Glacier Tanks will accept returns of website standard stocking items, but only if:
The item is new, unused, and in resalable condition;
You notify Glacier Tanks and request a return authorization within 30 days of your receipt of the item;
You return the item to Glacier Tanks, postage/shipping prepaid within 5 days of Glacier Tanks' return authorization (RMA);
Once your items have been received by Glacier Tanks and verified to be unused, we will refund your purchase price, less shipping costs. Returns will incur a 15% restocking fee. Return shipping costs are your responsibility and shall not be paid by Glacier Tanks.
The following items are non-returnable:
Special or Discounted items - labeled by button color:

Discontinued

Damaged

Non-conforming

Refurbished

Special Order

Drop Ship

Build-to-Order

Custom order
All Gaskets & Seals
Please be sure you understand and agree to any drawings supplied to you prior to purchase of custom or special order items. Payment of deposits for custom or special order items indicates your approval and acceptance of such custom or special order items.