Koelschips | Cool Ship Beer Fermentation Vessels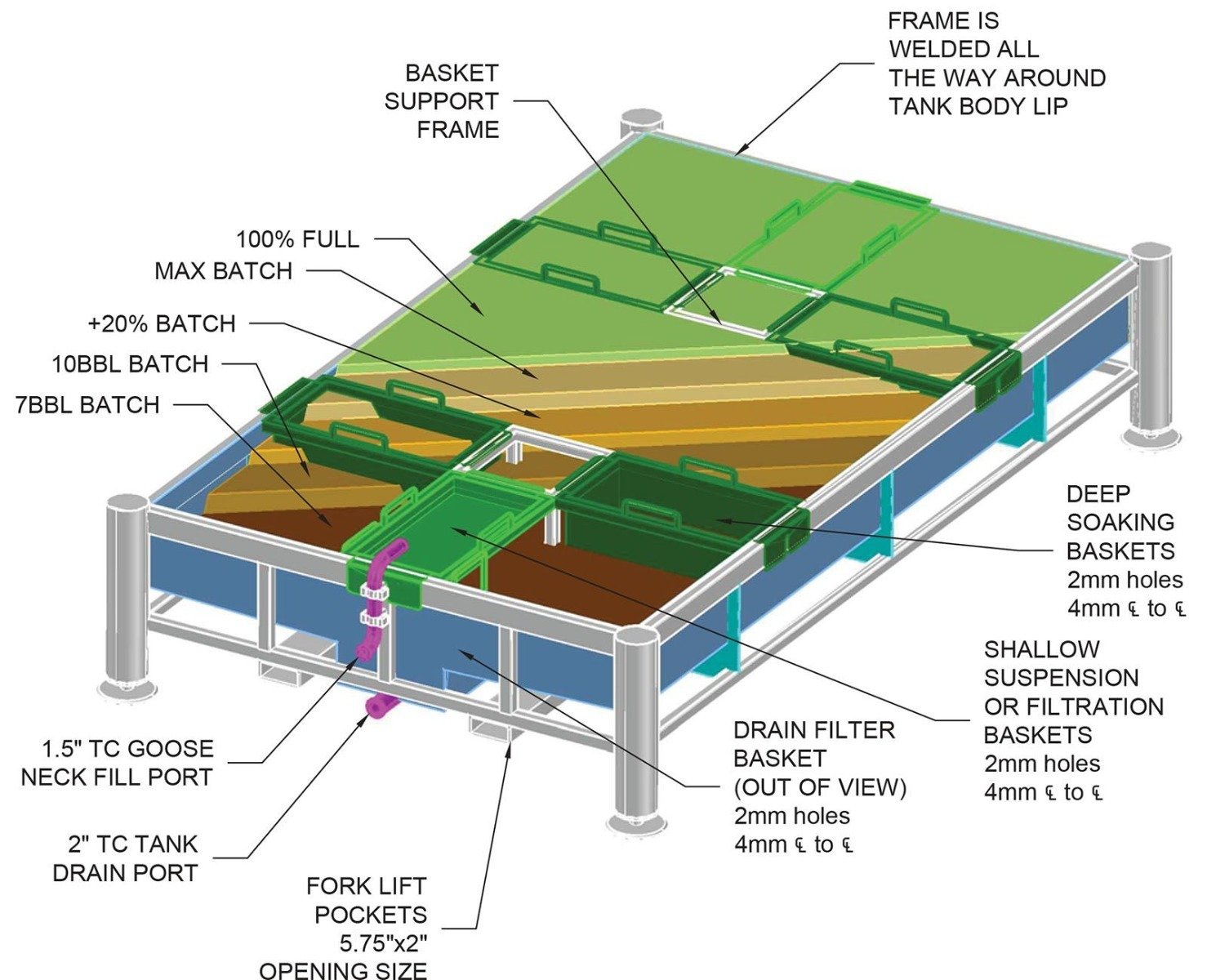 What is a Koelschip?
The Koelschip or 'CoolShip' is a fermentation vessel that traditionally serves two critical purposes in the lambic (or other spontaneously fermented beer) brewing process: 1) Cool the wort quickly by spreading it out over a wide surface area, 2) Enable the process of spontaneous fermentation by introducing the desirable wild yeasts and microorganisms of the surrounding region. This process is typically limited to the cooler months of the year as the molds that may negatively impact the beer are not as prevalent during cold temperatures. Koelschips are often outside or positioned next to open windows.
The Koelschip also comes with various size baskets allowing for additions of fruit, hops or other botanicals with ease. These baskets allow for greater control over the amount of time certain flavors are introduced during the process. The Koelschip, all of its components and welds are Sanitary Stainless Steel 304. It is also backed by our 1 year warranty and comes with all of the fittings and valves needed to make it operational.