Tri Clamp Yeast Brinks
Yeast Propagation Keg Shells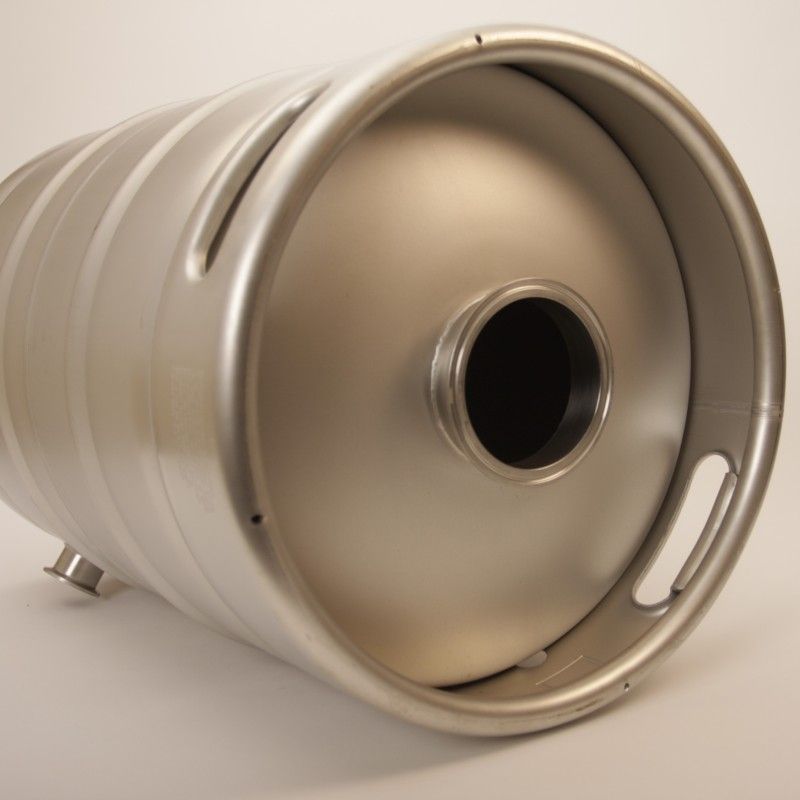 What is a Yeast Brink?
A yeast brink is a stainless steel keg that has been modified to collect yeast from a conical fermenter to be saved, and pitched again into a new batch of beer. The yeast brink has a 4 inch Tri Clamp port on top instead of a standard ball valve, as well as a 1.5 inch Tri Clamp port on the sidewall near the bottom.
Collecting Yeast
To ensure optimum quality, brewers recommend thoroughly sanitizing the yeast brink and parts between every batch. Usually, depending on the volume of yeast, it is advisable to run off the first few gallons of yeast slurry that first flocculated to the bottom. This yeast is the least vital and would not be ideal for re-pitching. The number of generations that may be re-pitched is dependent on the strain, but over reusing may result in mutations that may eventually change the desired fermentation characteristics of the yeast strain.
Standard Yeast Brink Fittings (Sold Separately):
Sanitary Clamp | 1.5 in. Single Hinge - SS304
Sanitary Clamp | 4 in. Single Hinge - SS304
Silicone Gasket | Tri Clamp 1.5 in.
Silicone Gasket | Tri Clamp 4 in.
End Cap Reducer | Tri Clamp 4 in. x 1.5 in. - SS304
Butterfly Valve | Tri Clamp 1.5 in. Trigger Handle - SS304 / Silicone
Return Policy
Glacier Tanks will accept returns of website standard stocking items, but only if:
The item is new, unused, and in resalable condition;
You notify Glacier Tanks and request a return authorization within 30 days of your receipt of the item;
You return the item to Glacier Tanks, postage/shipping prepaid within 5 days of Glacier Tanks' return authorization (RMA);
Once your items have been received by Glacier Tanks and verified to be unused, we will refund your purchase price, less shipping costs. Returns will incur a 15% restocking fee. Return shipping costs are your responsibility and shall not be paid by Glacier Tanks.
The following items are non-returnable:
Special or Discounted items - labeled by button color:

Discontinued

Damaged

Non-conforming

Refurbished

Special Order

Drop Ship

Build-to-Order

Custom order
All Gaskets & Seals
Please be sure you understand and agree to any drawings supplied to you prior to purchase of custom or special order items. Payment of deposits for custom or special order items indicates your approval and acceptance of such custom or special order items.