JIC Hydraulic Hoses
37-Degree Chamfer Ends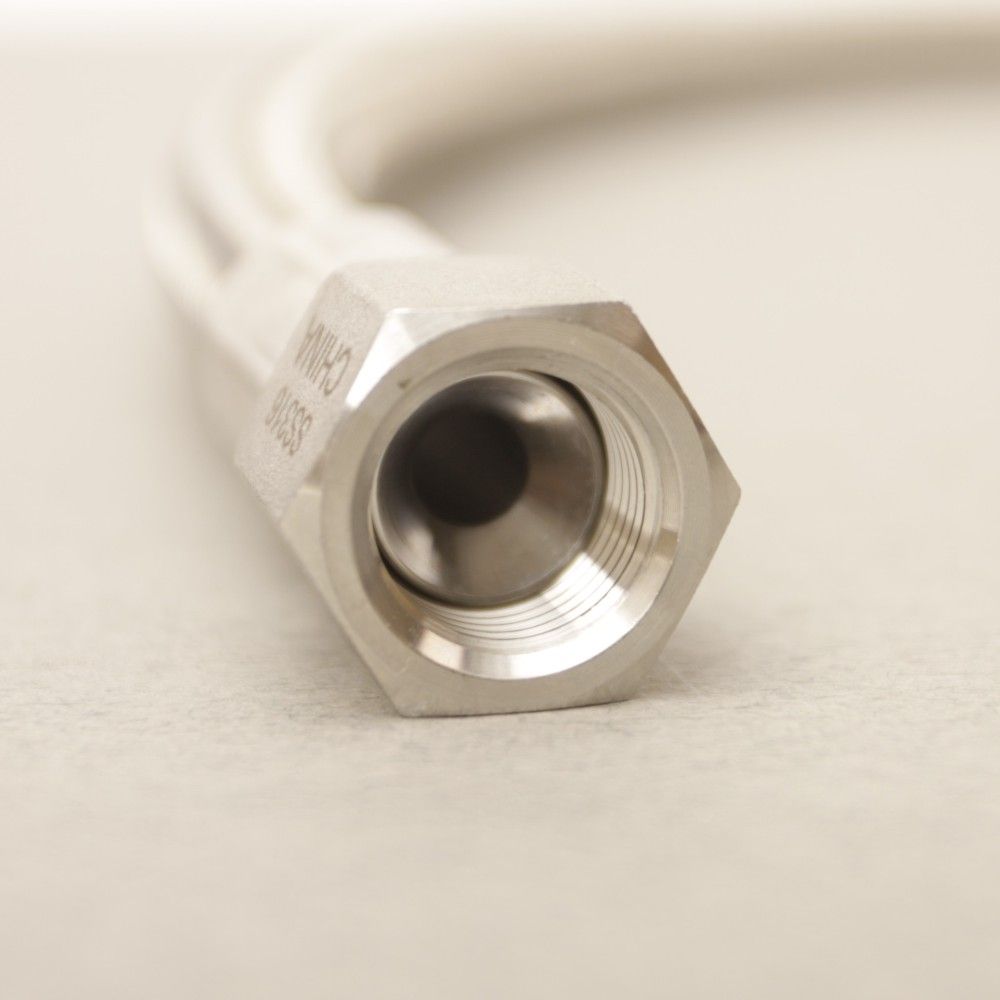 Joint Industry Council (JIC) Fittings
JIC fittings are widely used in fluid applications such as the delivery of fuel or hydraulics, especially when a higher PSI is involved. The JIC fitting uses its 37-degree chamfer seating surface to seal rather than an o-ring that could corrode. This allows them to be connected and disconnected repeatedly, such as hydraulic applications, without concern for deformation.
Advantages of JIC fittings
JIC fittings are very similar to Army-Navy fittings but with a lower tolerance and therefore are produced at a lower cost. Commonly made out of stainless steel, the hoses make connecting and disconnecting quick and easy, and the NPT to JIC adapters allow most connections to be easily converted to a JIC system. Maintenance, particularly with stainless steel fittings is very low, and costs are usually isolated to replacing a damaged component instead of the entire system.
Extraction Disclaimer:
These product(s) are intended only for use in accordance with all federal, state, and local laws, regulations, and ordinances, and Glacier Tanksā€™ specifications. Depending on the type of oil you are extracting, these product(s) may not be legal to operate in some areas.
Glacier Tanks strongly discourages any unlawful use of these product(s) and is not responsible for any damage or injury caused by their misuse or unlawful use.
These product(s) are designed and intended for operation in well-ventilated outdoor areas.
Any person or entity that uses these product(s) or information provided by Glacier Tanks does so subject to Glacier Tanksā€™ Terms and Conditions, and accepts all liability concerning the use of the product(s) or information listed above.
DANGER! Never extract with butane or propane indoors. Doing so may cause serious injury or death.
Return Policy
Glacier Tanks will accept returns of website standard stocking items, but only if:
The item is new, unused, and in resalable condition;
You notify Glacier Tanks and request a return authorization within 30 days of your receipt of the item;
You return the item to Glacier Tanks, postage/shipping prepaid within 5 days of Glacier Tanks' return authorization (RMA);
Once your items have been received by Glacier Tanks and verified to be unused, we will refund your purchase price, less shipping costs. Returns will incur a 15% restocking fee. Return shipping costs are your responsibility and shall not be paid by Glacier Tanks.
The following items are non-returnable:
Special or Discounted items - labeled by button color:

Discontinued

Damaged

Non-conforming

Refurbished

Special Order

Drop Ship

Build-to-Order

Custom order
All Gaskets & Seals
Please be sure you understand and agree to any drawings supplied to you prior to purchase of custom or special order items. Payment of deposits for custom or special order items indicates your approval and acceptance of such custom or special order items.