Careers (Job Openings)
Our Mission
---
We build a better quality of life through innovation.
Our Commitment
---
Before any tank leaves our facility it is individually inspected. Our manufacturing partners have worked with us to understand our welding process and our commitment to quality.
Our Business
---
Glacier Tanks is a family owned business located near Craft Beer Country, USA, or as the common folk like to call it Portland, Oregon. We offer standard and customized stainless steel brewing equipment to meet an extensive list of industries (breweries, cider, food & beverage, pharmaceutical, etc...). Our store is open to the public, and we welcome you to walk in. Our friendly staff is available to answer your questions and help you find what you're looking for.
Our People
---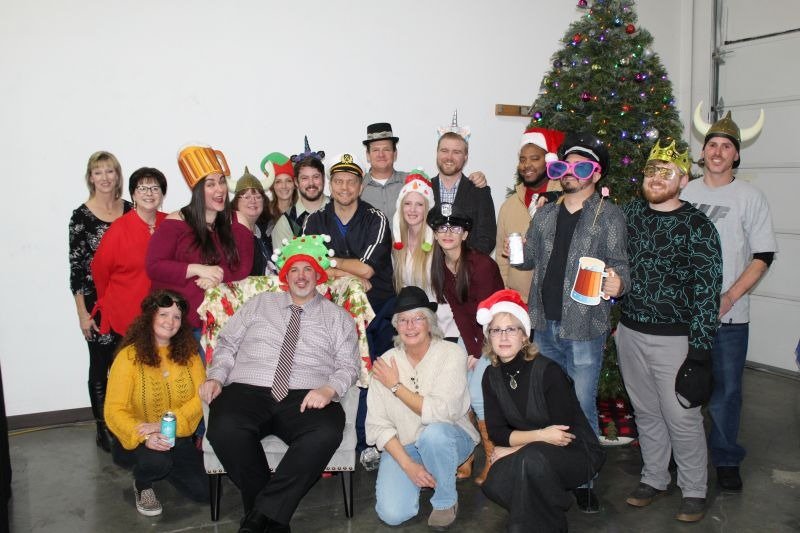 Our Openings
---
Glacier Tanks is presently seeking a Shipping, Store/Stock Clerk for Order Picking, Packaging, Shipping and Customer Service in the sales of Sanitary Fittings. We are seeking a candidate that is well organized and is capable of managing priorities and scheduling work. Glacier Tanks is a recognized leader in the Brewery Industry in a time of expansion needing to grow our team. We offer excellent benefits including 401K matching, medical insurance, PTO and paid holidays. This is an exciting opportunity and has excellent compensation potential for qualified individuals.
POSITION DUTIES & RESPONSIBILITIES:
Receive and process incoming product shipments.
Stock display and overstock shelves
Pull orders from inventory
Package parts for shipping
Operate cash register for walk-in sales
Process credit cards
Customer coordination on special order shipping
Customer Support for WEB and Walk-in orders and General Inquires
Interface and Utilize Software for Shipping, WEB Information, Point-of-Sale and Inventory
Other duties and responsibilities as required
REQUIREMENTS:
trong interpersonal skills
elf motivated with the ability to work independently and with a team
ust be capable of lifting and maneuvering up to 75 lbs
bility to work within tight timelines
apable of placing and pulling products from high locations using a ladder
ustomer focus
ays a high level of attention to detail
bility to understand and learn new concepts
earn Sanitary Fitting Products and Brewery related equipment
COMPETENCIES:
Demonstrated work ethic and integrity
Demonstrated planning and organizing
Strong interpersonal skills
Excellent communication skills
Possess decisiveness, sound judgment
Knowledge of basic computer skills
Ability to listen and learn
Dependable with a high level of personal integrity /commitment
Starting hourly rate will be depending on experience and may be eligible for increase after introductory period. Glacier Tanks is an equal opportunity employer. All qualified applicants will receive consideration for employment without regard to race, color, gender, gender identity or expression, religion, national origin, marital status, disability, veteran status, genetic information, or any other protected class.