Turn-Key Brewhouses
Logic-based brewhouse design with a focus on ergonomics for the brewer.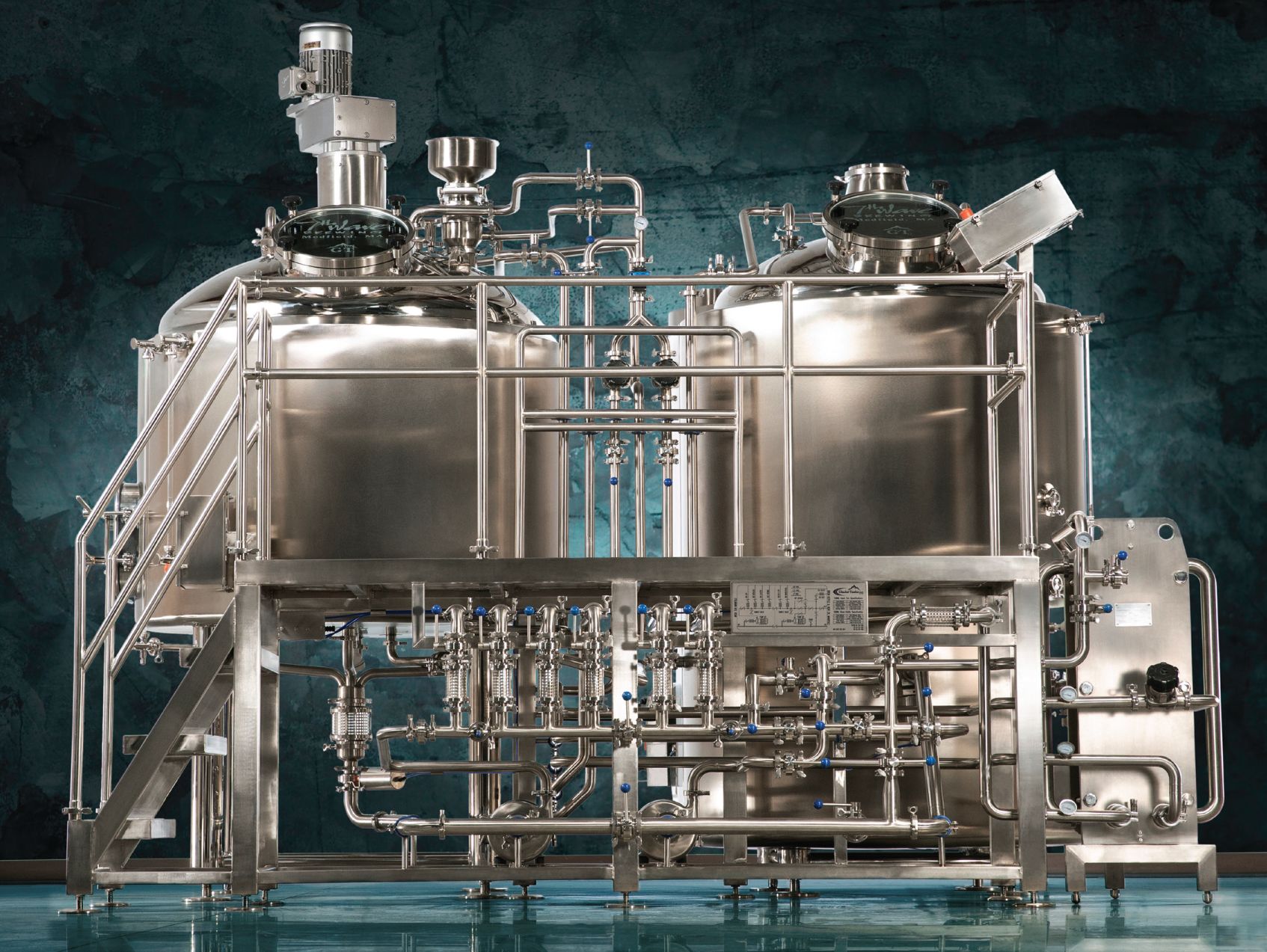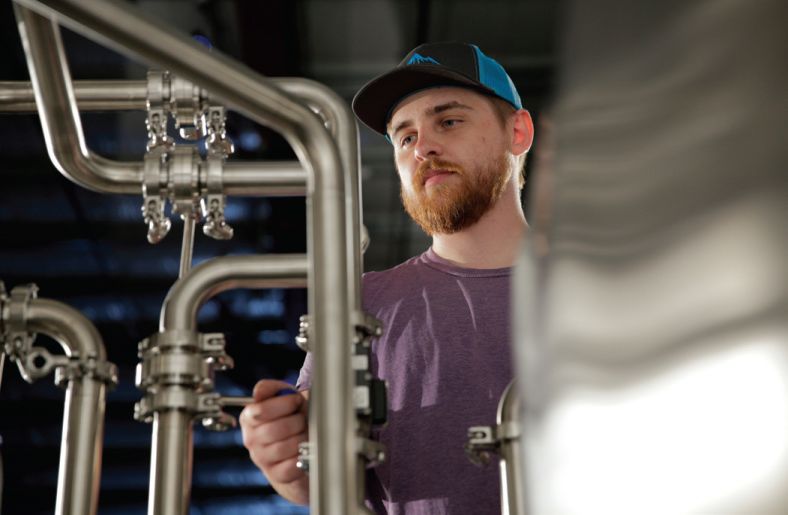 Designed with Brewers in Mind
Spatial arrangement of valves and system components is important in brewhouse design. In our design process, we focus on where the brewer will be standing while performing brewing operations and how we can limit the need for unnecessary physical exertion. Brewers need control components close by while operating the system.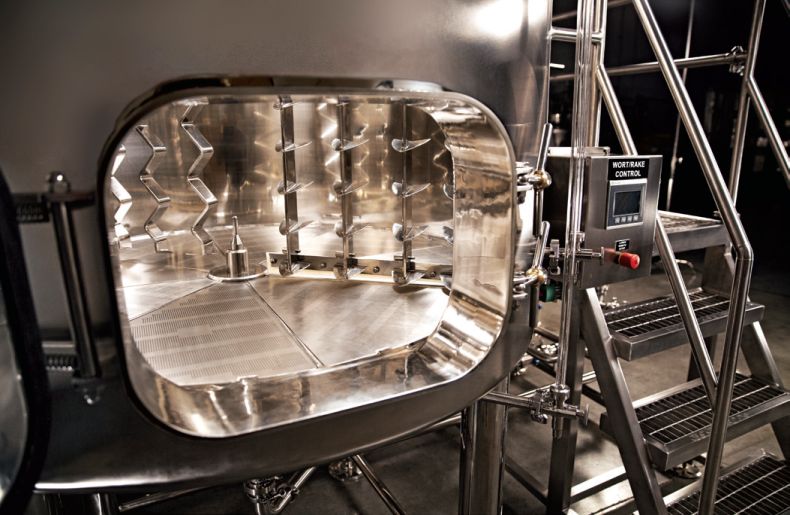 Multi-Level Control
Our brewhouses have control boxes both on the brew deck and at ground level near the grain-out door with emergency stops on each box. The brewer can easily operate the rakes from the brew deck during mash-in, while the ground-level control box allows the brewer to have the needed rake controls immediately nearby during grain-out. We don't think brewers should have to run back up onto the brew deck to adjust or stop the rakes.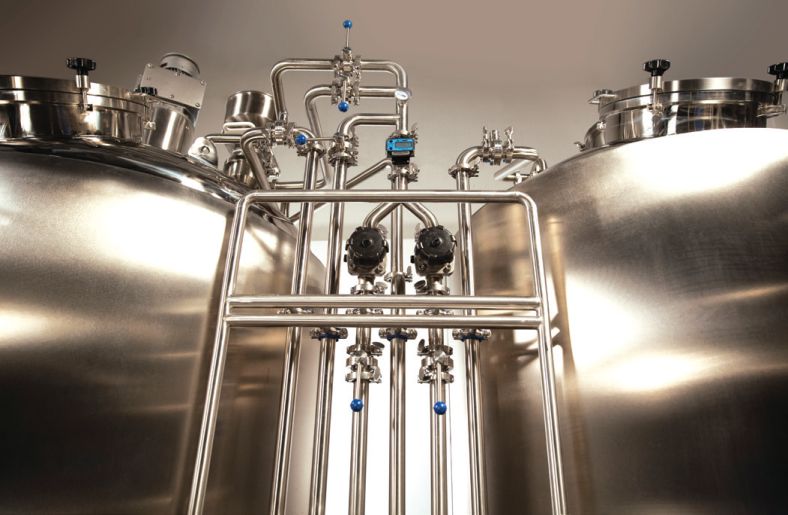 Water Blending Station
We've added a water blending station on the brew deck within arms reach of the mash tun. Diaphragm valves, a temperature gauge, and an in-line flow meter make dialing-in water temperatures at mash-in a piece of cake.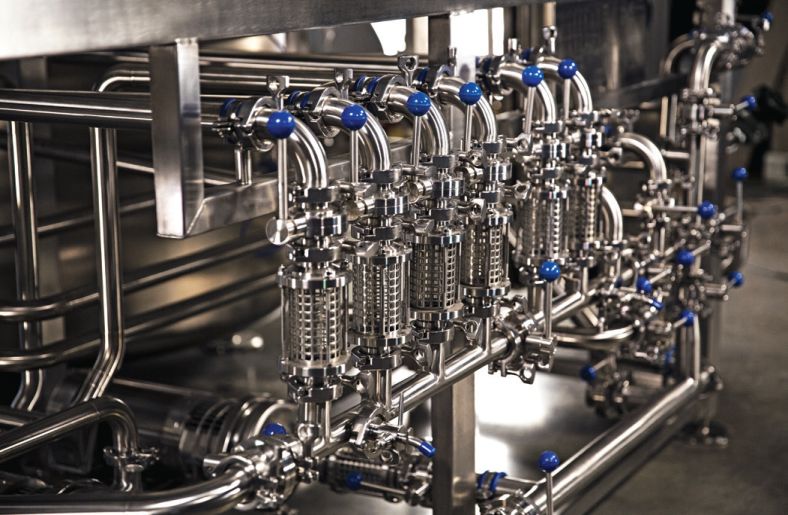 Valve Logic
Valve logic can sometimes be under-appreciated, but we value it immensely. Using manifolds and valve logic effectively means that you don't have to have a jumper panel to set flow paths.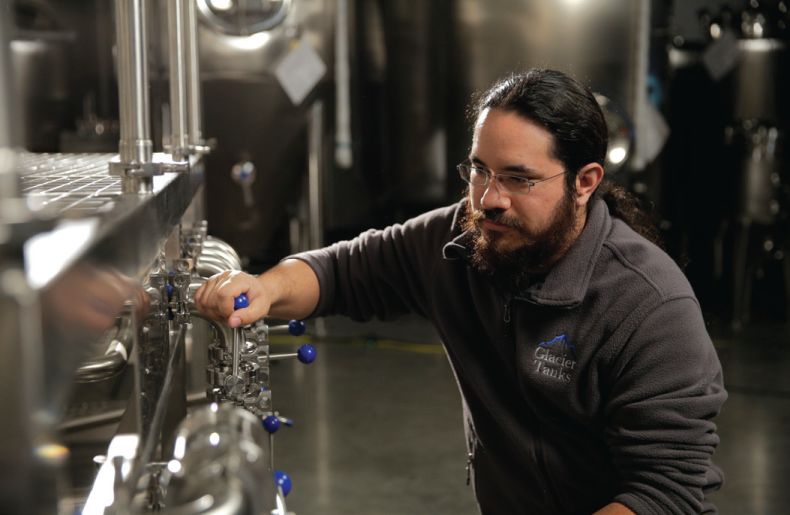 Easy to Follow Controls
Instead of a jumper panel, brewers can follow our visual valve guide to set a flow pathway by merely opening and closing a couple valves. Valve logic gives you simple and complete control to pump fluid anywhere within our central, dual pump system. Our visual guide is a permanent resource for helping train new brewers as you expand over time.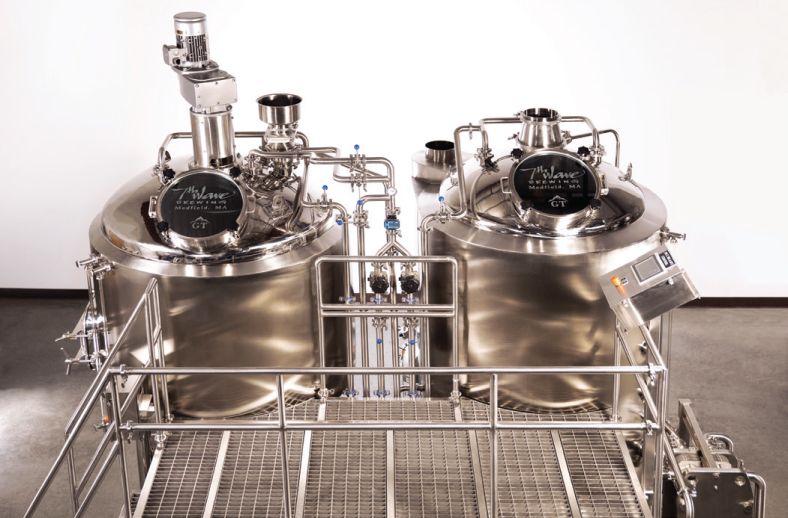 Large Brew Deck
Our brew deck has features of its own. The railing can be disassembled if needed, and the brew deck itself is large enough to fit pallets. If you have large amounts of adjuncts that you need to add by hand through the manway, there is no need to carry them up and down the staircase. Forklift your pallet onto the brew deck and take advantage of economy-of-motion.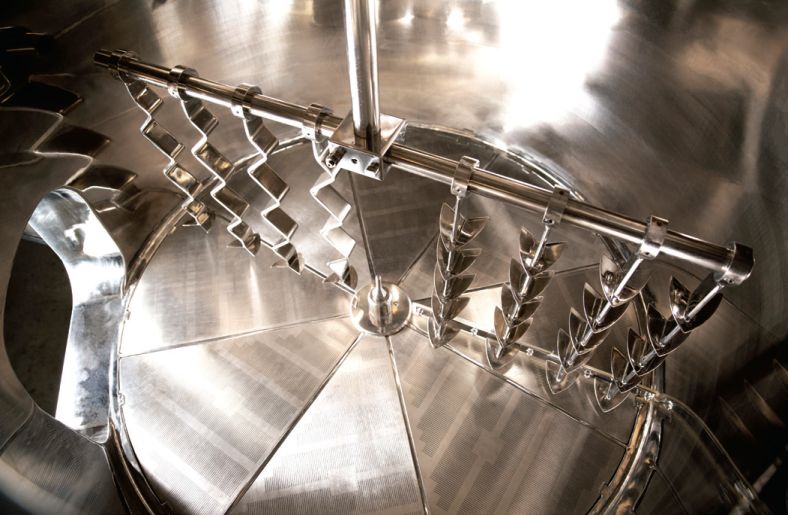 Commercial Mash Tuns
Our commercial mash tuns utilize several design tricks to improve work-flow. In addition to the previously mentioned control advantages, the height of the mash tun was purposely designed to fit above a selection of grain collection containers, notably the Probin 24-S for easy transportation of spent grain via forklift or pallet jack.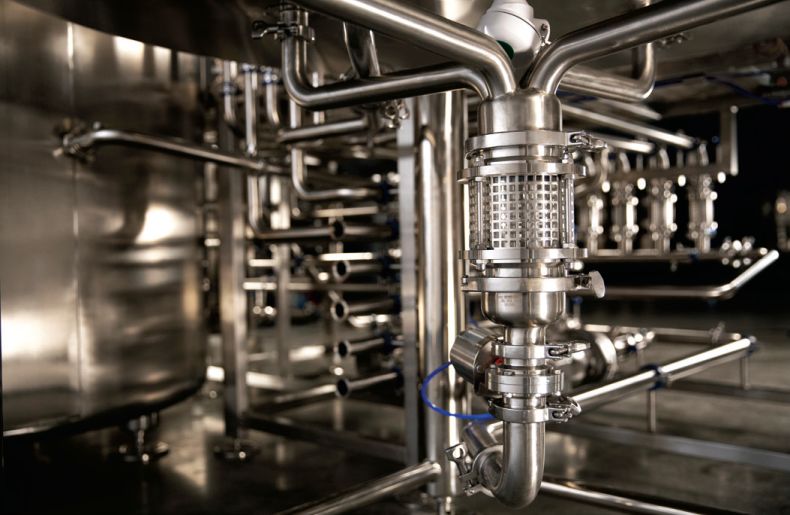 Consistent Sparge
The use of a four-port drain beneath the mash tun in conjunction with a 4" inline sight glass "mini-grant" helps the brewer maintain a consistent sparge. Visual indicators give the brewer information at a glance, and the 4" sight glass provides this indicator for drain velocity.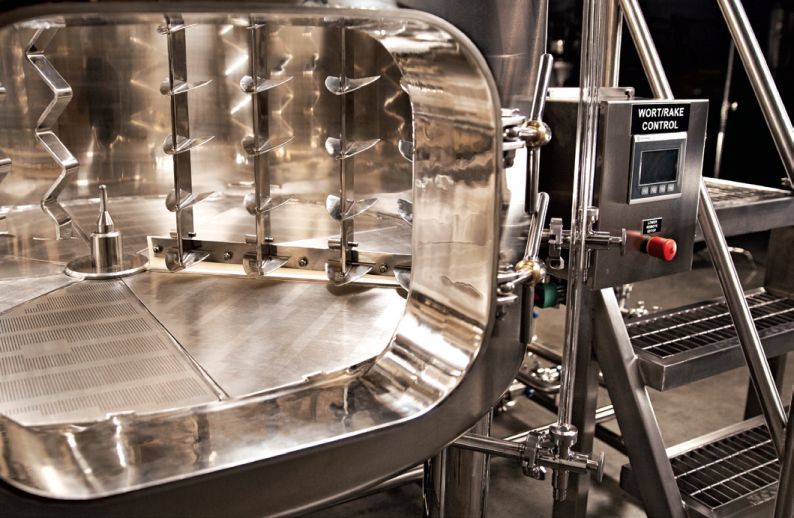 Visual Vacuum Indicator
Another visual indicator we've added is a visual vacuum indicator. If the levels within the dual sight level tubing do not match, you are pulling vacuum beneath the grain bed. This visual indicator allows the brewer to make sure that the screens at the bottom of the mash tun do not get damaged or bent due to excessive vacuum forces that can be created if a stuck mash were to occur.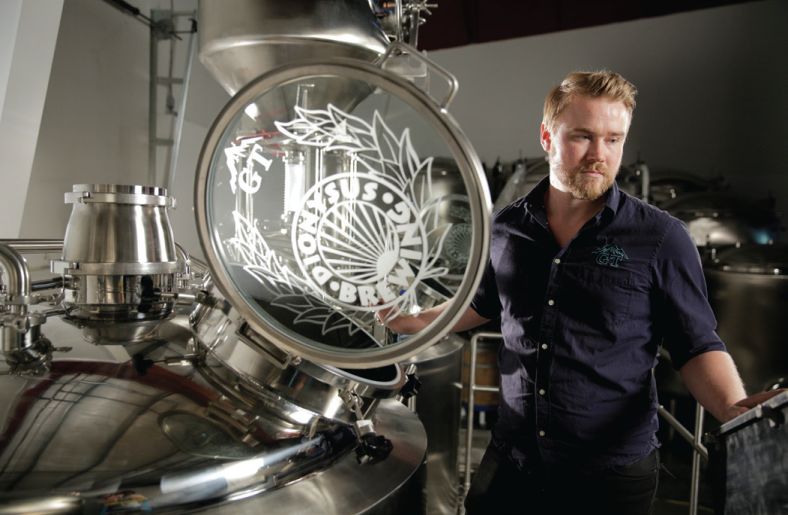 Commercial Kettles
Our commercial series kettles come with extra insulation, integrated whirlpool, process view drain, dual CIP, and other useful features that make it stand out. Seen here is our 10 barrel commercial series kettle being filled during a process test.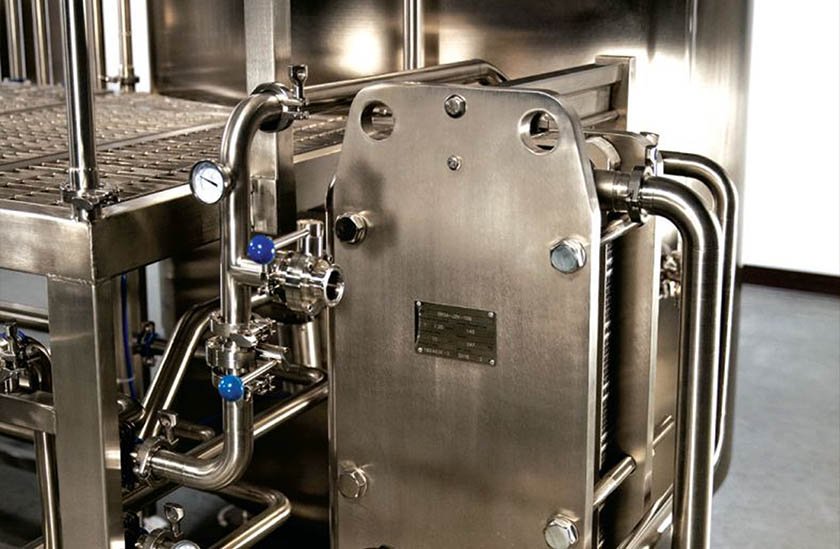 Knockout
After the kettle, our dual-stage plate and frame heat exchanger and inline oxygenation system combine to finish the hot side and transfer the wort to the fermenter.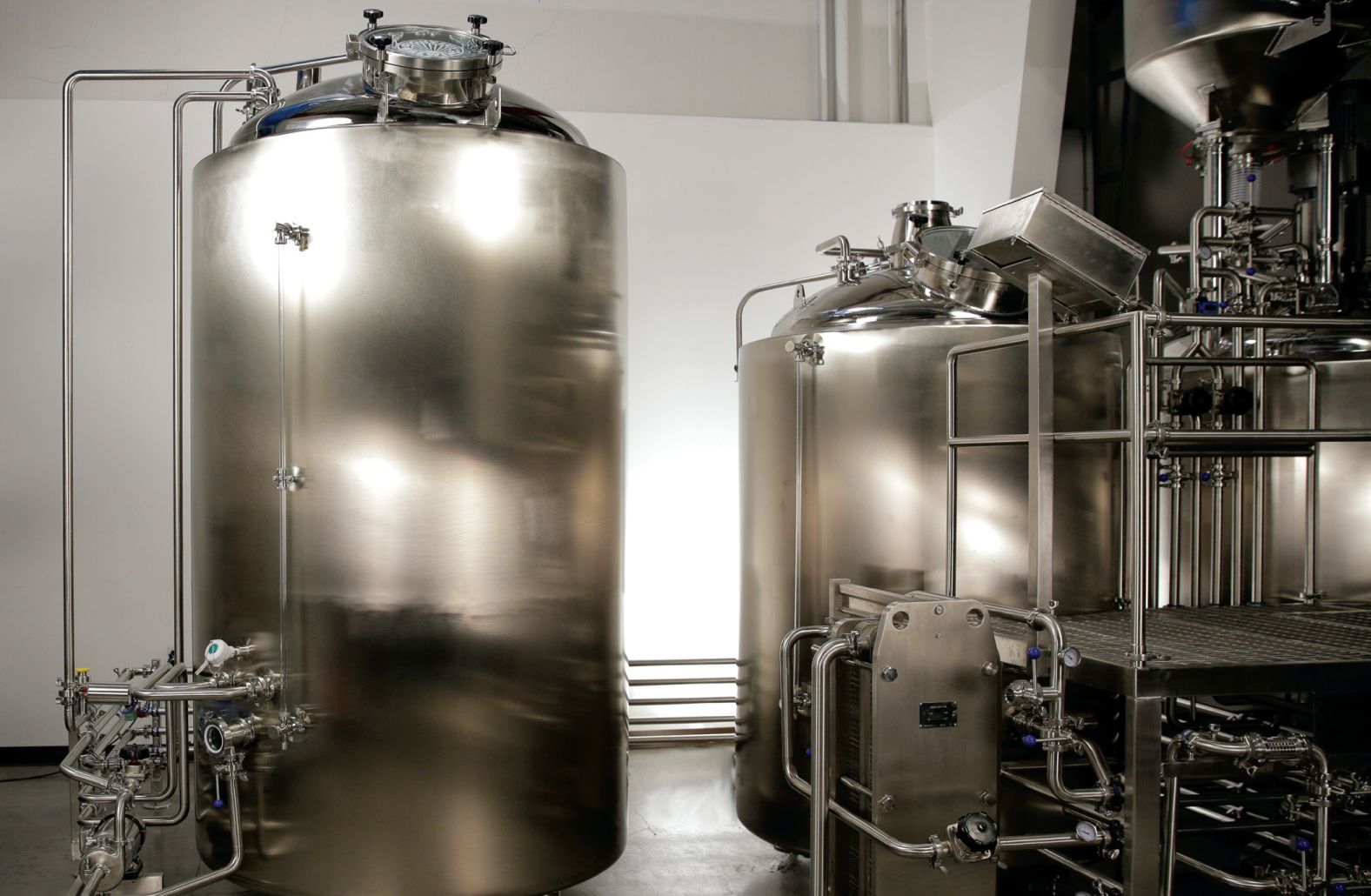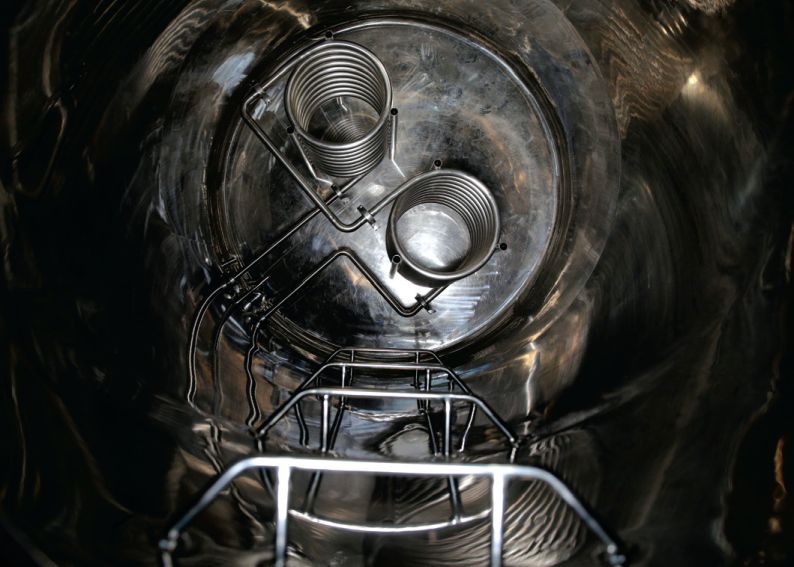 Hot Liquor Tanks
As an option we can build Hot Liquor Tanks in a variety of sizes applicable to your brewing needs. Our commercial series HLT's have an integrated pump which controls recirculation for even heating and controls distribution of hot water to the brewhouse. Our commercial HLT's are ready to pair with our turn-key systems.
Special Dual HERMS Coil
All of our commercial HLT's come with our special dual HERMS coil which is fully draining so that no liquid is left inside. We designed this to make cleaning much more simple.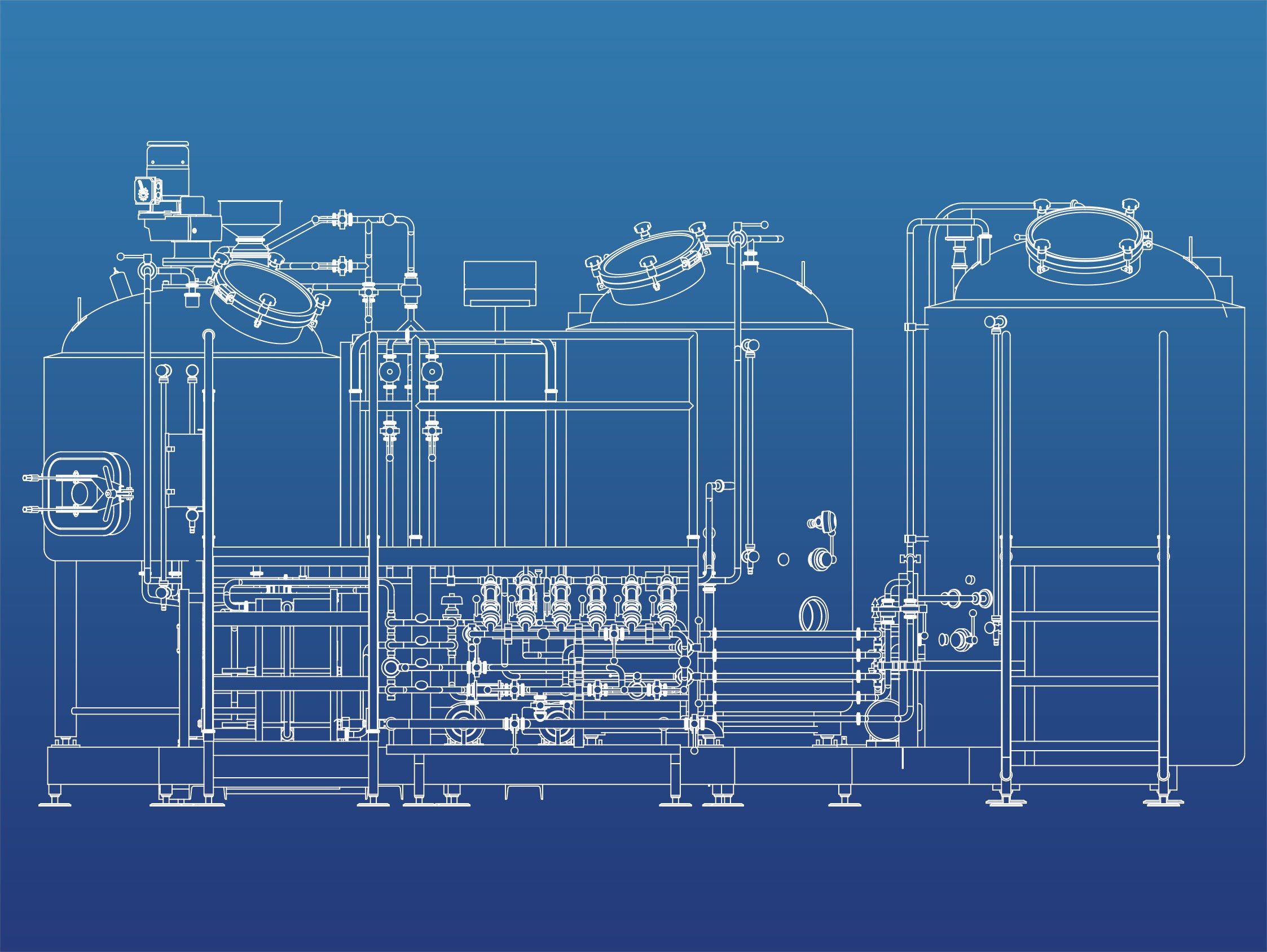 Additional Information - or - Requesting a Quote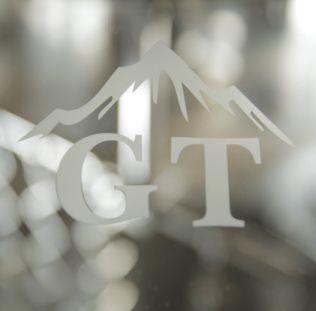 At Glacier Tanks, we understand that today's brewers need systems which offer flexibility and reliability at an affordable price. Our latest iterations of Turn-Key Brewhouses offer exactly that, in addition to valve-logic based operation and ergonomic design. Our in-house design team thinks from the brewers perspective and employs effective design principles that make using our systems a simple task.
If you're ready to get brewing with a Glacier Tanks Tank or Brewing System, call us today! We will work with you to make sure the system you purchase is the way you want it. True to our core values, our tanks & systems are built with integrity, dedication, and innovation.

Please contact us directly to order this item (360-953-8453)