Custom Designed Tanks
From Your Imagination to Your Front Door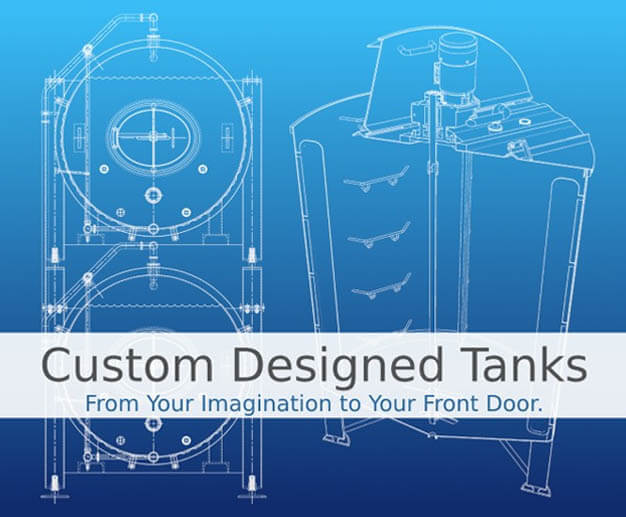 In-House Engineering Team
Our in-house engineering team designs a variety of tanks, from over-sized fermenters, kombucha tanks, wine tanks, and even stacking tanks. As well as motorized and temperature controlled tanks, such as mixing tanks, mash tuns, brew kettles, and various heating and cooling tanks. We'll consult with you directly, tell you if it's possible, and we'll even make suggestions on how to optimize your design.
In Stock vs Custom Tanks
It's possible your custom tank is already sitting in our warehouse. It's not uncommon for our customers to want an extra ferrule or two, or other modifications we can make in-house. Not only can this be more cost efficient, but it will significantly speed up the delivery of your tank.