New Products for Sale
Our Newest Product Offerings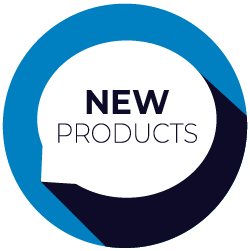 New Product Offerings
Since the beginning, we have been growing our product selection to meet the needs of the industries we serve. Here you'll find a collective list of some of the newest products that we offer for sale from our vendors and from the minds of our designers.
Our Commitment to Continuous Improvement
In addition to our ever expanding product selection as offered by some of our vendors, we are not shy about innovating our own designs. Whether we see room for improvement on an already existing product, or a need for something entirely new, we are committed to continuous innovation for the industries we serve. With an in-house design team, we are able to draft nearly any customization. If you have an idea for a product we should carry, don't hesitate to contact us. It's very possible we may want to stock and carry your product to better meet the needs of your industry.
We can't find products matching the selection.