Brew Kettles
Stainless steel steam jacketed, gas fired, insulated boil kettles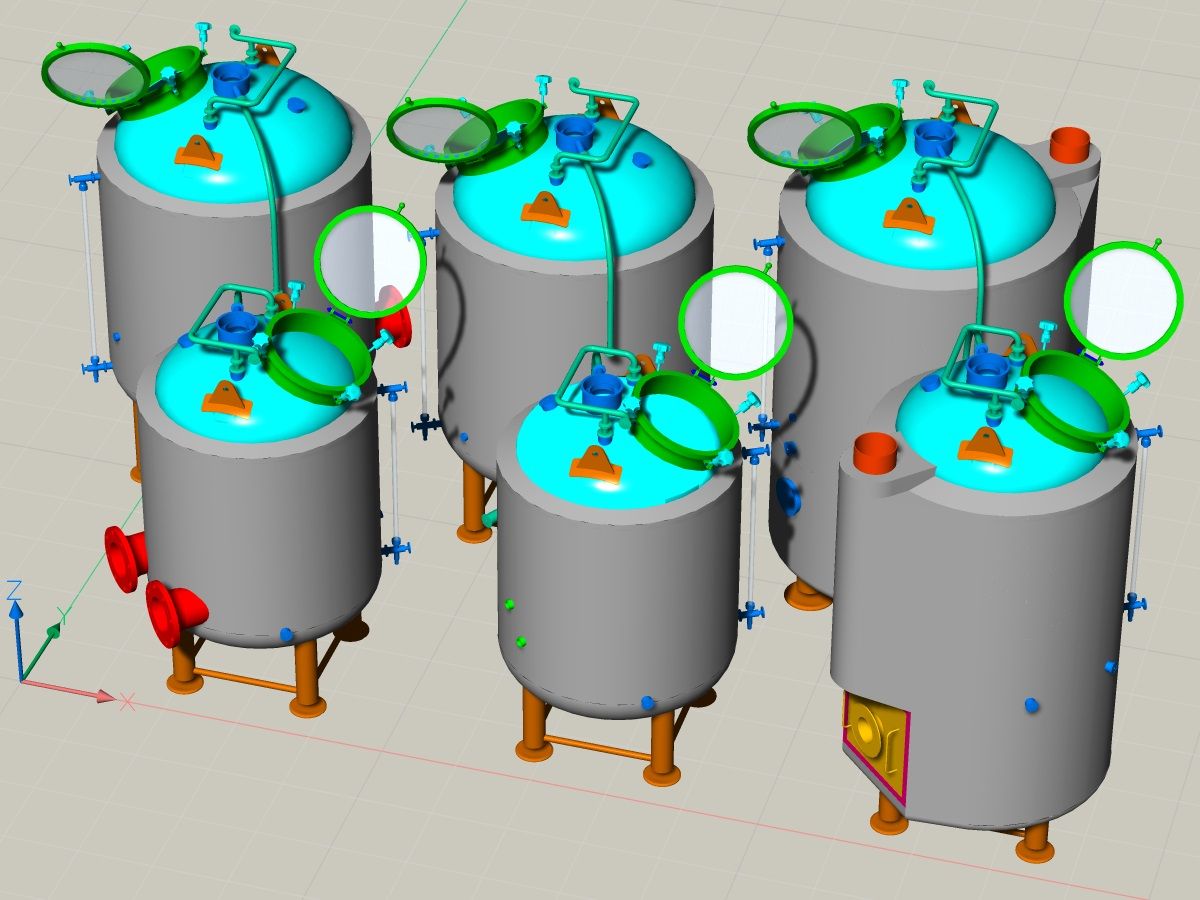 What Are Brew Kettles And What Are They Used For?
Brew kettles are akin to a large "cooking pot" and can be used to boil water that will be transferred to a hot liquor tank, if the brewery utilizes one. They can also boil the wort once it exits the mash tun.
Glacier Tanks recommend stainless steel for brew kettles because it is a non-reactive material. This means it won't leach 'flavor' into your brew. It is also significantly easier to clean and maintain than enamel or aluminum-based brew kettles.
Types of brew kettles
Deciding which brewery heating option to put in place depends on a variety of factors including purchase, commissioning and running costs, versatility, scalability, brewery configuration, and application. Because brew kettles operate at very high temperatures, it is also important to consider the possibility of boil over when selecting an appropriate size.
There are three heating methods that are most commonly chosen:
Electric
Electricity offers significant temperature control throughout the brewing process and are typically the simplest to work.
The heating tube is set up in the kettle for heating efficiency. The heat is transferred to the water or wort within the vessel in its entirety.
This method is suitable for smaller brewery setups. It is generally the least costly to install.
Steam
Steam is a popular choice because it can provide a fast heating rate due to the steam jacket's direct contact with the equipment. This makes them ideal for large brewery configurations. Steam also provides even heat distribution.
These kettles are easier to clean than electric heating. They are also versatile and flexible in terms of brewery sizing and have a reduce risk of mash or wort scorching.
Gas-direct Fire
The gas heating option consists of a gas burner that sits under a vessel of liquid, which heats the tank's contents.
Propane and natural gas are cheaper energy sources than electricity per kilojoule, which can have a positive impact on running costs.
This heating method is suitable for large brewing setups.
Our Brew Kettle Range
Glacier Tanks' brew kettle range is beautifully designed for the discriminating brewer and includes a variety of features. These cover a broad array of brewing requirements and offer options for all configurations and brewery sizes.
Available from 3 to 30+ Barrels
This makes them ideal for craft brewers to commercial breweries, and a wide range of beverages and food industries.
Reliable Construction
Our brew kettles consist of food grade stainless steel SS304 with a 3-4 mm thickness and an interior sanitary finish with exterior side walls in a #4 dairy finish.
Head Space
Our products come standard with 50% head space on top of the working volume.
Glacier Tanks' Brew Kettles Are Your Heating Solution
We ensure our brewing supplies are suitable for your requirements, applications, brewing configuration, and industry. Our team are happy to provide advice regarding which heating method is most suitable for your brewing configuration, needs, and targets. Our brew kettles are durable and high quality to support an efficient and effective brewing process.